Abo​ut Us​​​​
Dr. Cyril "Tony" Raben, M.D.
Dr. Cyril "Tony" Raben, M.D., brings more than 25 years of experience in healthcare to United Medical. His training as a board certified orthopedic surgeon allow him to treat a variety of conditions in patients of all ages and backgrounds.

​His emphasis is on non-surgical approaches to solving such common conditions as headaches, neck pain, back pain, herniated discs, knee issues, neuropathies, and balance problems. As an orthopedist, all upper and lower extremity complaints can be addressed as well as the back and neck problems of all severity.

Dr. Raben enjoys working in a team environment and takes pride in delivering a personal approach to healthcare along with top-notch service to all of his patients. With United Medical he's part of a unique healthcare team that is one-of-a-kind with all major service types being delivered under one roof. When not working, Tony enjoys spending time with his wife and children along with various civic activities.
Dr. Todd M. Wulf
Dr. Todd Wulf, D.C., a graduate of Palmer Chiropractic College, has over 14 years experience treating patients with chronic or acute back, neck, shoulder, sciatic, and extremity pain.

Dr. Wulf chose to be a chiropractor after injuring his back in college. He had tried medications, therapy and rest, but did not recover fully until after he had been adjusted. He knew he wanted to be able to help others in the same way, delivering excellent results like he had experienced became a driving force for him personally. He continues to stay up-to-date on the latest treatment approaches, not just for pain but for the wellness lifestyle.

​Dr. Wulf has worked with Medical Doctors, Osteopaths, Advanced Practice Nurses, and Physical Therapists under the same roof. He knows and understands the different approaches these professionals take with patients and integrated his protocols to assist all the healthcare disciplines with the care of their patients. He believes an integrated approach to health is essential to deliver the results patients expect. He insists on the finest and most courteous service from his staff and knows that delivering great results is what patients expect from he and his staff.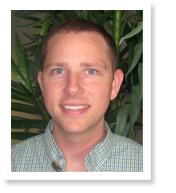 Dr. Chad Dawson, DC
Dr. Chad Dawson, D.C. studied at Logan College of Chiropractic in St. Louis, Missouri. He also has a Master's Degree in Sports Rehabilitation from Logan University. He has specialized training in spinal biomechanics, soft tissue injuries and healing, whiplash, nutritional deficiencies, disc rehabilitation, pre and post surgical rehabilitation, therapeutic modalities, Myofascial release techniques, performance and agility training and advanced adjustive techniques.

Dr. Dawson always wanted to be in the healthcare field, and seeing the amazing results from Chiropractic and Rehabilitation with high school and college sports gave him the desire to become a part of the Chiropractic profession.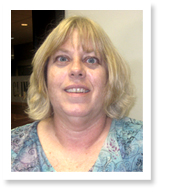 Susan Kimbrell, Advanced Practice Nurse
Susan Kimbrell, Advanced Practice Nurse, is an Advanced Practice Nurse, board certified as a Clinical Nurse Specialist in Adult Health. She graduated with her Master's Degree in Nursing from the University of Arkansas in 2007. She has 24 years experience as an RN in the areas of post surgical care, critical care, orthopedic rehab and home health care.

She joins United Medical (formerly The Wulf Clinic) to provide expanded treatment options, including trigger point injections, acute inflammation, knee and shoulder treatments, chronic (SI) sacroiliac problems, and physical exams. Susan believes a combination of multiple health disciplines is a crucial part of a patient's recovery and is committed to working as part of United Medical (formerly The Wulf Clinic) Healthcare team to help patients achieve their goals of optimal health and wellness.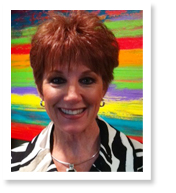 Janet Skaar, PT
Janet Skaar, PT, is a board certified and licensed physical therapist. She earned her degree in Physical Therapy from Texas Woman's University, and has over 30 years experience in the field including outpatient orthopedic clinical settings.

​She comes to United Medical (formerly The Wulf Clinic) Healthcare with primary expertise in treatment of spine, shoulder, and knee disorders. She is also certified in golf biomechanics and enjoys playing the sport as often as possible.
Paul Baker
Paul Baker, joins United Medical (formerly The Wulf Clinic) Healthcare team to further his purpose of helping people regain their health and life-style goals. His experience as a personal fitness trainer allow an added value to our patients looking to further their rehabilitation goals both during and following the care they receive.

​Paul enjoys the team healthcare environment here and finds it gratifying to be part of that team in helping our patients get back to health.